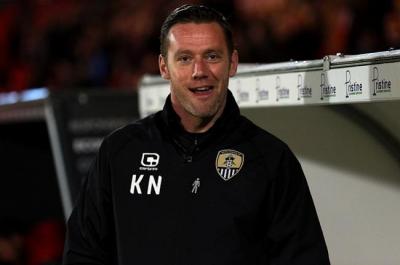 Kevin Nolan has suggested that Notts County's transfer dealings this summer are not yet finished and may still add a few more players before deadline day if they're good enough.
Following a slow start to the transfer window this off-season, the Magpies have made a spate of signings, both permanent and on loan.
Whilst it would seem that the Notts squad is now big enough, Nolan pointed back to last January, when more additions were brought in on deadline day.
"I am sure we will be dipping in and out of the window before it shuts at the end of August," Nolan told the Nottingham Post.
"If you recall last January, we made signings on the very last day such as Jorge Grant and Marc Bola because we'd just come out of the embargo.
"I am sure with the amount of quality that crops up then we'll have a look at it. But I am very pleased with the work and the quality we have brought in.
"We've just got to make sure we do the business on the pitch, but if somebody special comes up I am sure we will discuss it and see what we can do."
Share your thoughts about this news story on Pride of Nottingham by signing up for FREE to the website, visiting the forum and joining the chat with fellow Notts County fans.
We at Pride of Nottingham want you to enjoy all our content for free. If you fancy helping us provide even better content, however, please consider contributing to PON by clicking here!