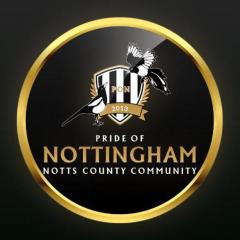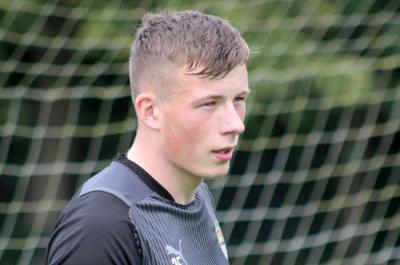 Sunderland goalkeeper, Anthony Patterson has completed a short-term loan deal at Notts County.
The 21-year-old arrives at Meadow Lane after regular number one shot stopper, Sam Slocombe, picked up an injury during training which will see him out of action for a few weeks.
Patterson arrives following centre-back Ciaran Brennan also joining the magpies on loan - it sees the highly regarded young goalkeeper have a chance to gain further experience with head coach Ian Burchnall describing it as 'another strong addition'.
"As disappointed as we are to have lost Sam." explained Ian Burchnall., 
"We're delighted to have been able to add another quality loan player in Anthony, I know people at Sunderland, and they rate him really highly, as evidenced by his involvement in their first-team environment, not only this season but over the past few years.
The head coach added: "He trained with the boys today, and we'll do everything we can to fully prepare him for Altrincham.
"Contact injuries like Sam's and Connell Rawlinson's are inevitable over the course of a long season, but to lose them both at the same time as Kyle Cameron is very unfortunate.
"These are the challenge's football poses, though, and the important thing is to be prepared to deal with them, which I feel we have been."
Speaking to The Northern Echo, Sunderland manager Lee Johnson said: "Anthony's joined Notts County with a view to being involved in their game on Saturday, he's joined on a loan, and moving to the Conference, there's the potential for it to be a short-term loan."
"Their guy has got injured, and it works well for us." He added. 
"It's the level we wanted to put him at, and Notts County are obviously a big, historic club with a good stadium and fanbase. 
"He's a very good goalkeeper, so it's a gift in one sense, because he will do very well for them."
Check out the latest Pride of Nottingham T-Shirt range, which is available from our online web store!:
Fancy showcasing your brand or business on Pride of Nottingham? Click here to find out more about sponsorship and advertising opportunities with us.