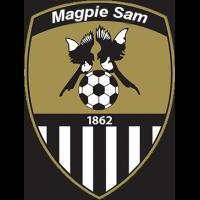 Fan Introduction
Name: Ed Gorton
Age: 18
How long have you supported Macclesfield? I have supported Macc for 11 years now. My first game was actually at Meadow Lane in 2007. If I remember correctly we won 1-0.
Are you a season ticket holder? I am.
Favorite Player: Would have to be Danny Whitaker. Simply a club legend.
How do you think Macclesfield have done so far this season in terms of form and expectations for the season?
So far this season our performances have been very poor, and we've been resorting to long-ball football. We've picked up a bit in the last couple of games, managing to get two draws against two very decent sides. In terms of expectations, we were expected to struggle but none of us thought it would've been this bad. If we still had Askey, then it probably would be a whole different story. The most worrying thing is that the players that have come in aren't better than the ones who stayed on from last season (apart from the two goalkeepers), but Yates kept starting the ones he'd signed.
Did you feel hard done by when John Askey left you in the summer for Shrewsbury Town?
I was gutted when John left, but he fully deserves his chance to manage at a higher level. However, it appeared that John wanted to stay at Macc, but there are strong rumors that the Owner and Chairman forced him out (they really didn't get along well and rarely contacted each other). The fans are really unhappy about this and a majority want both the chairman and owner out. With the style of football that John had us playing, I really don't think we'd be struggling in the league, and he always knew a good player when he saw one.
Can you describe what it was like getting promoted back to the Football League last year?
Getting promoted last season was incredible and meant an awful lot to every Silkmen fan. The fact that we did it against the odds made it even sweeter. It's also so much nicer going on away days to places I've actually heard of before. And finally, the money that promotion bought in was huge for the club, as for the last few years we've been cash-strapped.
Who is the biggest threat when going forward and why?
Going forward we have a front three of Marsh, Wilson and Blissett. Blissett works tirelessly and wins a lot in the air. Wilson's runs in behind are a big threat and Marsh is a very creative player. If I had to pick one I'd go for Blissett due to his work-rate.
What did you think of the appointment of Mark Yates from Solihull Moors after keeping them up last year in the National League?
At first, I thought Yates was a decent appointment. He operated on a tight budget at Solihull and completely turned their season round. He's taken Cheltenham to two play-off finals and has Football League experience. However, I haven't been impressed by his style of football at all and some of the players he's bought in haven't been great. I really hope he can turn it round for us.
As an opposition fan, which player are you most worried about facing from Notts County?
I would say Kristian Dennis. He played for us a few years ago and scored goals for fun. He's a real threat in the box. Also, Elliott Hewitt and Shaun Brisley, both came through our youth team and turned into very good players.
Finally, what will be your score prediction for this game along with the goal scorers?
I'll be optimistic and go for a 2-1 Silkmen win, with Blissett and Wilson scoring. Dennis to score for County.
Final comments from Sam and Chris
Both Sam and Chris would like to thank Ed for one of the best interviews we have had so far this season. It's interesting about his comments made on manager Mark Yates and Kristian Dennis and how he thinks he will be the danger man for us. Finally, Sam predicts a 4-1 away win to Notts with Hemmings, Boldewjin and Dennis to score. Chris predicts a 2-2 draw with Hemmings and Hewitt to get their names on the scoresheet.
Share your thoughts about this article on Pride of Nottingham by signing up to the website, visiting the forum and joining in the chat with hundreds of fellow Notts County fans.
Fancy showcasing your brand or business on Pride of Nottingham? Click here to find out more about sponsorship and advertising opportunities with us.
Edited by PON_News