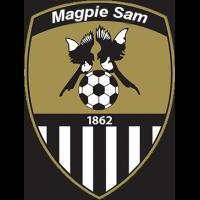 Opposition View: Stevenage  
This week we have interviews from two Stevenage fans who will both be apart of this week's Pride of Nottingham's Opposition View Series.
Fan Introduction
Name: Greg Kett
Age: 28
How long have you supported Stevenage? I've supported Stevenage for 23 years.
Are you a season ticket holder? No
Favorite Player: Ronnie Henry
Name: George
Age: 16
How long have you supported Stevenage? 12 years.
Are you a season ticket holder? Yes, I am a season ticket holder.
Favorite Player: Alex Revell
How do you think Stevenage have done so far in the new 2018/19 campaign?
Greg: Solid start to the season in my opinion but defeats to Yeovil and Cambridge left us with a lot of work to do. It's been a squad overhaul in the summer, so the players will need some time to gel. I would expect to see some more inconsistent performances over the next couple of months.
George: They haven't been the best so far. However, we can't complain because we've only lost twice, and I think the players just need to settle down into the Stevenage setup.
How big of a loss was Matt Godden in the summer transfer window?
Greg: A loss for sure but the arrival of Alex Revell last January and Danny Newton has softened the blow a little. He's a big goal threat (Godden) so would be a miss for any team but most fans were expecting and were preparing for his departure in the summer.
George: The loss of Matt Godden wasn't a big loss in my opinion. We have Newton and Revell who score goals a lot. Godden's final season wasn't as good as his previous seasons. If we had lost him at the end of 16/17 it would have been a massive loss.
Looking at the table now and how you have been playing, what would be your ideal finish this season?
Greg: Currently 11th in the table, and I predicted 12th. I wouldn't be surprised to see a late play off push but wouldn't say I would have expected come the start of the season.
George: Looking at how we have been playing I think we'll be lucky to get 10th but we're only a month into the season so hopefully we'll make the play offs.
Who has been your shining new transfer so far?
Greg: Jimmy Ball has been pretty good, and Luther Wildin also has begun life at Stevenage well. Both Conference North players last season and showing great potential.
George: Our shining transfer so far has probably been the arrival of James Ball. So far, he's played really well with convincing displays.
Were you ever worried about the arrival of Dino Maamria with his lack of League management history?
Greg: Not really. Look at the Cowley's and what they have done at Lincoln. They have built their way up through the lower leagues and at this level experience is not a must. If Dino gets the best out of this group of players, then he'll succeed here at Stevenage.
George: I wasn't worried about Dino's arrival because he's been here before. He's brought in some good signings so far, they just need time to settle in.
As an opposition fan, which player are you most worried about facing from Notts County?
Greg: Jon Stead is usually a handful when we play you and Vaughan in the middle adds more experience to a strong side.
George: Not really sure about the player Im worried about facing from Notts County but I would probably have to say Kane Hemmings after having a decent season with Mansfield last year.
Finally, what will be your score prediction for this game along with the goal scorers?
Greg: 1-0 Boro. Ben Kennedy to score.
George: 3-0 Stevenage with Revell, Ball and Kennedy to score.
Final Comments from Sam and Chris
Both Sam and Chris would like to thank Greg and George for their responses for the interview ahead of Saturdays clash against Stevenage. Stevenage will be looking to install some consistency in their results with a win last week. Final prediction from Sam is a 2-1 win to Notts with Hemmings and Boldewjin being the scorers, while Chris's prediction being all square with a 0-0 draw.
Share your thoughts about this news story on Pride of Nottingham by signing up to the website, visiting the forum and joining in the chat with hundreds of fellow Notts County fans.
Fancy showcasing your brand or business on Pride of Nottingham? Click here to find out more about sponsorship and advertising opportunities with us.