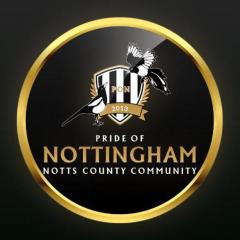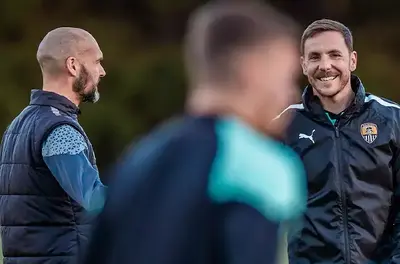 Notts County's recent acquisition of Dan Gosling has injected a renewed sense of optimism and anticipation into the heart of Meadow Lane. 
Head Coach Luke Williams expressed his overwhelming joy in landing the highly skilled midfielder on a temporary contract during a post-match interview, depicting the signing as "really great."
Williams underscored the need for a measured approach to integrating Gosling into the squad, emphasising, "We just need to be responsible about how we get him up to speed and on the pitch." This prudent consideration signifies the coaching staff's commitment to maximizing Gosling's impact without rushing the process.
Recognising the invaluable influence of Gosling's experience, Williams remarked, "You give your experience, it is passed on to people." This acknowledgment not only underscores the potential on-field contributions of the seasoned midfielder but also highlights the broader impact on the squad's overall development.
With a significant portion of the Notts County line-up possessing National League backgrounds, the addition of Gosling, a player with extensive Premier League experience, introduces a refreshing dynamic. 
Williams acknowledged the existing disparity in levels, noting, "We've been lining up with maybe 7 or 8, on some occasions, 9 players that were playing National League football last season." This candid acknowledgment reflects a strategic awareness of the challenges posed by transitioning from National League to League Two.
The coach's recognition of this disparity indicates a thoughtful and strategic approach to navigating the unique hurdles of promotion. Gosling's arrival, with his top-flight pedigree, is viewed as a significant asset in bridging that gap and elevating the team's overall standard.
Williams also touched on the positive impact of players who have experienced higher levels of football, stating, "We have some real quality and experience in the squad." The influx of players like Gosling is seen as advantageous for the squad's development, with their wealth of experience providing a valuable resource for the less seasoned players.
The arrival of Gosling has sparked a wave of excitement, particularly among those new to league football. This strategic infusion of experience, combined with the coach's calculated and progressive approach, lays the groundwork for an optimistic phase in Notts County's campaign. The team, especially Williams, is thrilled. 
Significantly, this extended analysis underscores the transformative impact of Dan Gosling's signing. It brings to light the meticulous approach to integration and its positive influence on squad development, all within the ambit of a strategic and ambitious coaching vision. This could potentially bring about an uplift.
Have a look at the Pride of Nottingham online shop for some brand-new merchandise, including t-shirts and player prints for this current season. Get yours today with free delivery!
We greatly value your support. Please consider contributing to our site's upkeep and help us cover some of our costs. This would be very much appreciated.