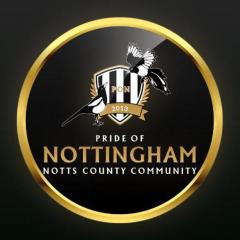 In the world of football dreams, playing at Wembley Stadium stands as a pinnacle achievement for many. London-born Jodi Jones, currently shining at Notts County in League Two, is living this dream not once but twice within six months. Representing Malta, he reflects on the excitement and gratitude that accompany such a unique experience.
"It's the biggest stadium; just seeing it every single day, I think every kid dreams of playing at Wembley. I've been looking forward to this for a long time. It's finally here, so yeah, very excited," says Jones, visibly thrilled about returning to the iconic venue.
Six months after a memorable playoff final, Jones finds himself back at Wembley. Acknowledging the rarity of such an opportunity, he feels blessed. "Some people don't get to play at Wembley throughout their whole career, you know? I'm feeling blessed. It's very exciting."
Despite having experienced the grandeur before, Jones remains captivated by the sheer magnificence of Wembley. "It's got a beautiful view in here. It was pretty nice waking up to this view this morning—Wembley Stadium right outside. Just makes it that little bit more exciting, you know?"
Reflecting on the significance of the upcoming game, Jones acknowledges the challenges of playing against one of the best footballing nations in the world. "It's a massive game. One of the best stadiums in the world. Everybody wants to play there, and, like I said, I've been lucky enough to play here a few times."
In the recent match, Jones came on for Malta in the 59th minute, replacing Paul Mbong. Despite a spirited performance, Malta was defeated by England 2-0, with goals from Enrico Pepe (own goal) in the 8th minute and Harry Kane in the 75th minute. Declan Rice also had a goal disallowed for offside by VAR in the 76th minute.
Expressing admiration for the opposition, Jones recognizes the quality of the squad he is up against. "Playing against the best nation in the world right now. The players they have, the squad is ridiculous. Either them or France are the best in the world, you know? You have to dream big sometimes."
Despite the tough challenge ahead, Jones remains optimistic and emphasises the unpredictable nature of football. "You never know what's going to happen. But at the same time, we obviously know how good they are, and we played against them not so long ago."
Switching gears to off-field interests, Jones reveals his fondness for Arsenal, proclaiming himself a "big Arsenal fan." His dedication goes to the extent of checking the Arsenal players called up for international duty and even securing a prized possession from a fellow player.
"I spoke to James Madison and said to him, 'If you can get me Saka's shirt, I'll be over the moon,' and he sorted it for me. So I thank him for that all the time."
Reflecting on his journey, Jones acknowledges the challenges, particularly a significant injury. "I always knew it was going to be tough, but I always believed in my ability. I got to take this opportunity while I can, go and play some football."
Jones expresses gratitude for the support from family and friends during difficult times. "I could have given up, but I didn't. With the support of all my family and friends, now they're getting to come and experience all these good things. I'm really happy for them."
As the conversation turns personal, Jones shares a poignant story about his great nan, a long-time supporter. Despite her age making travel difficult, he fondly mentions, "I'm from London myself. My family lives in London, so it's easier for them to come to this game. Because it's such a big game, it's kind of one you can't miss."
In the midst of the anticipated crowd at Wembley, Jodi Jones might not spot his great nan, but her presence would be the highlight of his day. For this London-born talent, representing Malta at Wembley is more than a game; it's a culmination of dreams and a celebration of resilience and support.
We have prints of Jodi Jones from this season, donned in the iconic black and white shirt as well as our delightful blue shirt. All existing prints in stock have been graciously autographed by Jodi - secure yours today!
Participate in the pride of Nottingham's match discussion, share your views on the opposition and express your hopes for how Notts will perform against Bradford City.
24

5