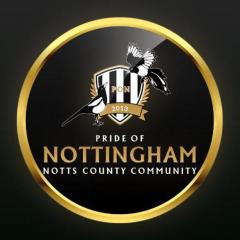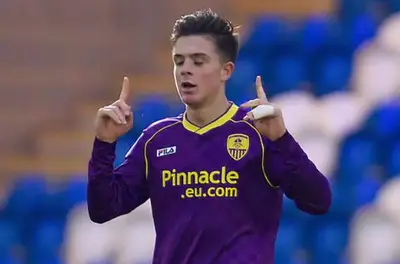 As the football season continues to unfold, this weekend promises an exciting clash that has fans eagerly waiting. Notts County, the current league leaders, are set to travel to North Essex to face Colchester United in a match that could have significant implications for both teams.
Notts County have been a revelation this season. Despite a 5-1 defeat to Sutton United on the opening day, they have since bounced back in spectacular fashion. The Magpies have remained unbeaten in their last eight League Two matches, showcasing their resilience and determination. Their most recent victory was a thrilling 4-3 win over Forest Green Rovers, a match that kept fans on the edge of their seats until the final whistle.
Several players have risen to the occasion for Notts County this season. Macaulay Langstaff, last season's National League top scorer, has continued his excellent form with five goals in nine games. David McGoldrick, a former Premier League player, has also made a significant impact since his summer move to Meadow Lane, contributing four goals and two assists.
However, it's not just about scoring goals. The team's defensive solidity has been equally impressive. Richard Brindley, a former U's defender, has been a stalwart at the back, providing much-needed stability and leadership.
Colchester United have had a mixed start to their campaign. They will be looking to extend their unbeaten home league run to three matches following a win and a draw against Tranmere Rovers and Mansfield Town in their last two home games.
Despite the challenge that lies ahead, there is reason for optimism among Notts County fans. The team's attacking prowess and defensive solidity make them formidable opponents.
As we gear up for this weekend's clash, let's rally behind our Magpies. With their current form and fighting spirit, they are well-positioned to extend their lead at the top of the table. This match promises to be an exciting chapter in Notts County's campaign and could potentially shape the course of their season.
In football, it's not just about how you start but how you finish. And if Notts County's recent performances are anything to go by, they're just getting started.
Looking at the bigger picture, this match is more than just another game; it's a testament to the hard work and dedication of everyone involved with Notts County. From the players on the pitch to the coaching staff and fans off it, everyone plays a crucial role in shaping the team's journey.
So as we look forward to this weekend's encounter, let's remember that every pass, every tackle, every goal matters. Let's cheer on our Magpies as they continue their quest for glory. Here's hoping for an exciting match and another step towards success for Notts County.
It's always brilliant to see fans interacting with the Pride of Nottingham. Please do ensure you follow us on Twitter and get involved when you see content you enjoy. We greatly value this!
Have a look at the Pride of Nottingham exclusive player prints for the 2023-24 season. Order yours today and you might just receive a signed. COYP!