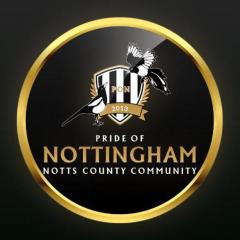 Notts County manager Neal Ardley concedes that the clubs quest for new signings is a progressing cycle as they hope to reinforce their advancement towards promotion this season. 
As the Magpies continue to eye up possible signings for the left-back and centre-back position after missing out on signing Premier League youth, Morgan Boyes from Liverpool.
A medical procedure on Damien McCrory's knee has left Notts short on cover and preferably Notts might want a player who can play left-back and at centre-back. 
However, Magpies manager Ardley says he is taking as much time as necessary with the following player he adds to the crew and is console in the information that the National League doesn't have an exchange window means Ardley doesn't feel the need to rush into transfer market.
Speaking to the Nottingham Post when asked if any signings was imminent: Ardley said: "No not at the moment. We're working hard to try and make sure whoever we bring in is  the right person.
"We don't want to go and jump  the gun and then realize that somebody we would have preferred would become available. We're working hard, and we're close to having options on that list. But it's not something we can just click our  finger and make happen."
The probability is that any fresh introduction will most likely arrive on loan opposed to a lasting arrangement. 
However, with just five loanees in a matchday squad, Notts as of now have four in Calvin Miller, Inih Effiong, Jimmy Knowles and Matty Wolfe. 
"We've got a loan space available, but we have only got one space to make the five up," continued Ardley.
"All things are on the table still but, certainly, if you  do a permanent deal you might end up with a player who will want longer than just the rest of this season.
"Then you're eating into what you might be looking at doing in the summer."
Share your thoughts about this video on Pride of Nottingham by signing up to the website, visiting the forum and joining in the chat with hundreds of fellow Notts County fans.
Fancy showcasing your brand or business on Pride of Nottingham? Click here to find out more about sponsorship and advertising opportunities with us.