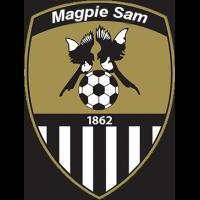 Fan introduction
Name: Adam Kay
Age: 26
How long have you supported Crewe? 19 years
Are you a season ticket holder? Yes, since the 1999/2000 season.
Favorite Player: George Ray
How do you think Crewe have done so far this season in terms of form and expectations for the season?
After our spectacular 6-0 start, things have only gone downhill and fast. After 5 games we were miraculously in minus goal difference. Although we have managed a few clean sheets, we have also failed to score in a significant amount of games and that needs to drastically improve if we are to look up rather than down. I expect us to finish around the lower mid table mark based on what I have seen so far this season.
Which player left in the summer who you think could have been needed this season?
We had a relatively quiet summer which seen us release 2 first team players and both were unsurprising.
Who has been your star player this season so far?
For me, Ryan Wintle has been our best player this season, purely based on the fact he consistently gives a decent showing and sits in front of the defence protecting the back four.
When George Cooper left for Peterborough did you miss him at all? Did he have a massive impact on your squad or were you glad to cash in on an academy product?
To be honest, not as much as first thought. He was our main creator especially from set pieces but he was directly replaced with another academy graduate in Charlie Kirk who has improved a lot over the last 12 months, so the impact has been minimal.
Perry Ng has always been highly rated of in League Two? What do you think are his prospects?
He's a very versatile player and can play in a number of positions across the defence or even in centre midfield. I think he could go up the football league ladder sooner rather than later if he continues to show improvement and consistency.
As an opposition fan, which player are you most worried about facing from Notts County?
I would say David Vaughan, he's one of our own academy players so we know all about his abilities and was playing championship football across the Trent as recently as last year.
Finally, what will be your score prediction for this game along with the goalscorers?
0-0 Both teams are desperate for points, Crewe mainly to show a response to losing the local derby against Port Vale last weekend and being thumped by a Man City academy 11 in the week. Notts on the other hand haven't won all season and will be going all out to change that and impress the new boss.
Final comments from Sam and Chris
I think Crewe will be a physical side that will bring both a mix of youth and experience. However, I think this is where we pick up our first win, I'm going to say a 4-0 win to Notts, Stead and Hemmings both getting a brace. Chris, meanwhile, feels Notts could capitalise on a poor Crewe defence but with a much closer score line of 3-1, Stead, Dennis and Thomas to score.
Share your thoughts about this article on Pride of Nottingham by signing up to the website, visiting the forum and joining in the chat with hundreds of fellow Notts County fans.
Fancy showcasing your brand or business on Pride of Nottingham? Click here to find out more about sponsorship and advertising opportunities with us.