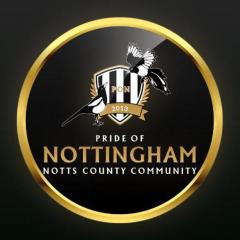 Notts County has confirmed that goalkeeper Sam Slocombe has agreed a brand new two-year deal.
The 33-year-old signed for the club two summer seasons back adhering to a spell at Bristol Rovers.
Having actually become part of two play-off campaigns with Notts given that their transfer to the National League, the one-time Scunthorpe United guy has actually committed his long-term future to the club as they bid to go back to the English Football League.
Sam Slocombe said via the official site: "Yeah good to get it over the line. I think there's a few major factors why I wanted to stay, one was pretty much I came here a couple of years ago to help get the club back up in the Football League and that's obviously not happened yet.
"Its something that I'm really wanting to help this club do, the other, the fans have been brilliant, especially the last couple of games when they've been able to be back and in the first season, they're fantastic to play for and I think they kind of trust that the owners have put in the players and the management staff during the time that I've been here.
"They've both been fantastic, I think the way he wants to play football and going forward its going to be a good environment be in.
"I'm looking forward to seeing what recruitment we do. I think that's going to be a real big thing but yeah, I want to stay here and hopefully get us back into the football league and that's a project that I started a couple of years ago and I want to keep doing until we get it done."
Head over to the Pride of Nottingham forum to discuss the pre-season friendlies ahead of the 2021/2022 National League Season.
Fancy showcasing your brand or business on Pride of Nottingham? Click here to find out more about sponsorship and advertising opportunities with us.